Get Professional Advice on Your Project or Repair
Start by speaking directly with Renco Owner Terry Fraser.
Renco Home Improvement is one of Ottawa's most trusted foundation repair contractors. For over 20 years, we have provided a full range of renovation and foundation repair services, including basement waterproofing, foundation crack repair, bathroom renovations, and basement renovations. Each of our projects is backed by a transferrable warranty signed-off by owner Terry Fraser, so you can feel comfortable with the quality of workmanship and materials.
Need Foundation Repair Help?
Foundation cracks
Basement leaks
Exterior basement waterproofing
Mold & moisture damage
Basement windows
Explore examples of our recent projects
We take pride in all jobs, no matter how small or large, and each is backed by the Renco Home Warranty.
Frequently asked questions
We meet with hundreds of Ottawa homeowners each year. Here are some of the most common questions they ask:
Is a City of Ottawa building permit required?
Terry Fraser
2019-06-07T19:27:19+00:00
In Ottawa, a building permit is usually required to renovate, demolish, construct or make permanent changes to the use of your home. Examples of projects requiring a building permit include:
Load-bearing structures
Plumbing updates
Electrical changes
Major home additions
Getting a building permit is for your safety and ensures that all work passes safety standards, keeping your home insurable.
We work with you to make the building permits process go smooth.  We have done successfully hundreds of times and can prevent roadblocks that slow your project done.
For more information visit the City of Ottawa's "Building Permits and Renovating" webpage.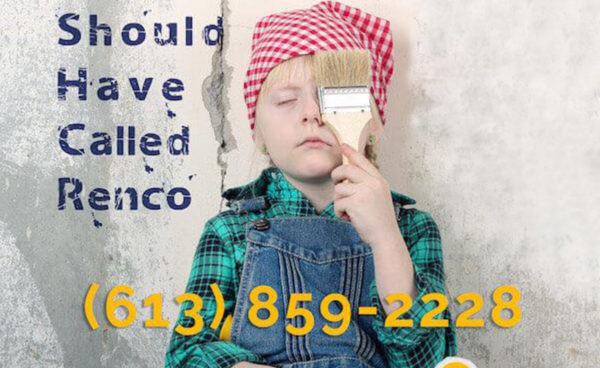 What's the next step?
Get a no-obligation estimate for your next home improvement project.
Getting started is simple: just call our Ottawa office today at (613) 859-2228. During first call we will set up a free appointment where you can get design ideas, cost estimates and timelines.
Get a job estimate today.
Planning a project? Fixing a repair? Get Renco to provide an in-person consultation today.
Email Renco