Being a homeowner is not an easy job. You'll face different instances where you need to repair certain things. You're likely that someone who is designated "fixer" of the things-that-goes-wrong and the things-that-must-be-built.
Fill your toolbox with these essentials so you'll be prepared for home improvement projects or emergencies.
1. Adjustable Wrench
Adjustable wrench can be used to loosen or tighten a nut or bolt.You can use this for assembling or repairing all kinds of items around the house.
2. Screw Driver Set
When buying essential homeowner tools, you can't forget a set of screwdrivers. You'll want these in various sizes and in both Philips and slotted variety.
3. Hammers
Hammers are another basic tool that's essential for every home. It is used for a wide range of driving, shaping, and breaking applications.
4. Hacksaw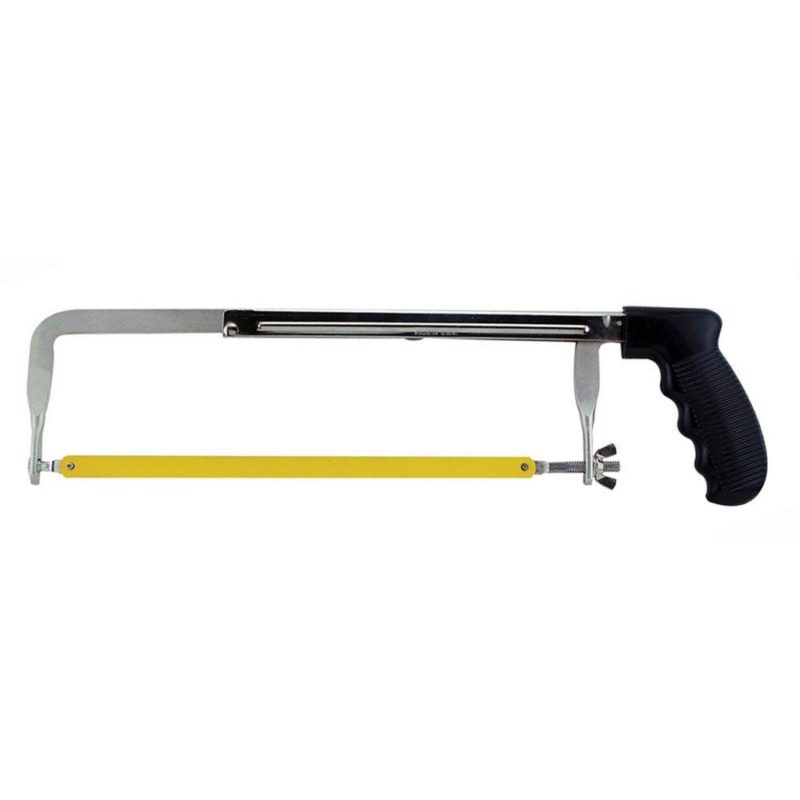 Hacksaws are suitable for cutting all types of materials, including wood, metal, and plastic. It's useful to have a variety of hacksaw blades for different types of cutting.
5. Tape Measure
Whether you need to measure a room, a piece of furniture or window blinds, you certainly need a tape measure in your home.
6. Plunger
A plunger is a simple tool used to clear blockages in drains and pipes.
7. Utility Knife
A utility knife is a perfect tool for opening or breaking down boxes. It's also useful for any type of precision cutting. Be especially careful when using these knives as they are extremely sharp. Cut slowly and maintain a firm grip on the knife and whatever you're cutting.
8. Ladder
A step stool is sufficient for most indoor tasks unless you have exceptionally high ceilings. It's also good to have a step ladder to reach higher places. If you're planning to paint or get on your roof from the outside, you'll need an extension ladder as well.
9. Pliers
Pliers are made in various shapes and sizes and for many uses. Some are used for gripping something round like a pipe or rod, some are used for twisting wires, and others are designed to be used for a combination of tasks including cutting wire.
10. Drill and Drill Bits
A multipurpose, battery-powered drill and driver can be used for a large number of tasks. Buy a pack of drill bits with a good selection of Phillips-head, slotted and square-drive bits all in a variety sizes so you'll be prepared for whatever repair jobs comes your way.
11. Extension Cord
Keep an electrical extension cord around the house. They come in handy for outdoor parties, getting a little extra light into a dark corner and of course, home improvement projects.
12. Scraper
Scrapers are essential for removing old paint before applying a fresh coat of paint. These tools are also useful for applying plaster, drywall, and other materials used in construction projects.
13. A Variety of Hardware
Keep a good selection and a number of general-purpose nails and screws on hand so you'll always have a range of choices available. A box with compartments is helpful for separating nail types and sizes.
14. Safety Gear
There are a few basic items you should keep on hand to protect yourself. You should have plastic gloves for cleaning or refinishing and leather-type work gloves for dirty work and gardening. If you're working with glass or any type of caustic solutions goggles are a must. Ear protection is always a good idea when using power yard tools like mowers and leaf blowers. And dust masks are good for all the above.
15. Set of Hex Keys
Hex keys, which are also called Allen wrenches, are used to tighten or loosen hexagonal screws or bolts. These tools are often needed to assemble furniture, exercise machines and other items.